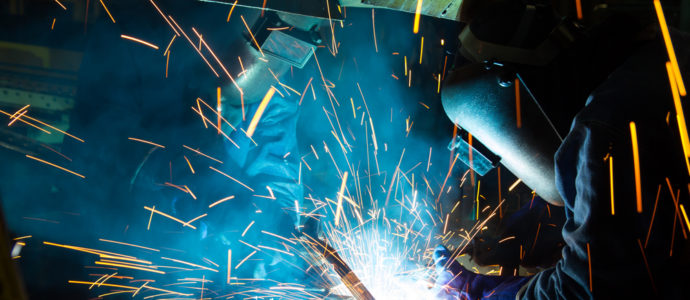 Any incident is the logical consequence of a chain of causes, "trivial facts". Practeos® helps you greatly reduce the occurrence of these little "harmless facts" to reduce the occurrence of incidents and serious accidents. Each incident may indeed have serious consequences for employees, the company and the environment. It is the role of each manager to constantly monitor to the different risks.
Practeos® helps managers strengthen the prevention, whether in the field of Quality, Safety, Environment or Maintenance. Indeed, the detection, centralization and diligent handling of non-conformities, anomalies, observations, and their associated actions, will reduce the occurrence of incidents in the company. This trend is now transverse concern in the business, as confirmed by the appearance of the concept of risk management in the 2015 version of some standards, such as ISO 9001:2015.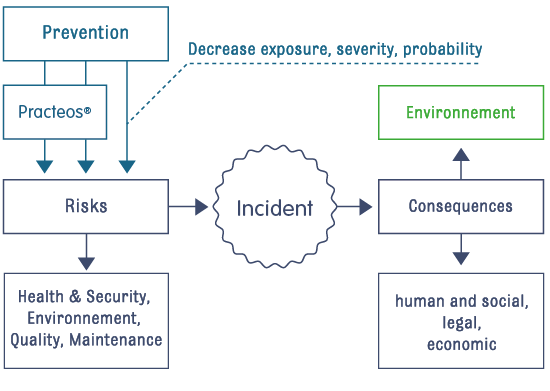 Practeos® features several processes based on the dynamic risk management principles. For example,The risk ticket allows to describe the risk, rate it and classify it. From this record can then derive all actions necessary to process the risk. The risk process is managed in the PDCA way (Plan-Do-Check-Act).
Practeos® also reduces human risk by improving the quality and the reliability of the transmitted information, and by significantly reducing the risk of forgetting.
Practeos® naturally provides traceability and history. This can be extremely useful to analyse incidents and accidents. The platform allows to find and trace information very quickly to show if the risk had been identified, assessed and properly supported. This information will be crucial in analyzing the incident. Through traceability provided by the platform, the company can capitalize on the incident analysis and the return of experience to modify the procedures and reduce the risk in the future.
---